SOLID BLANK Cycle-T Cotton Cycling Jersey With Pockets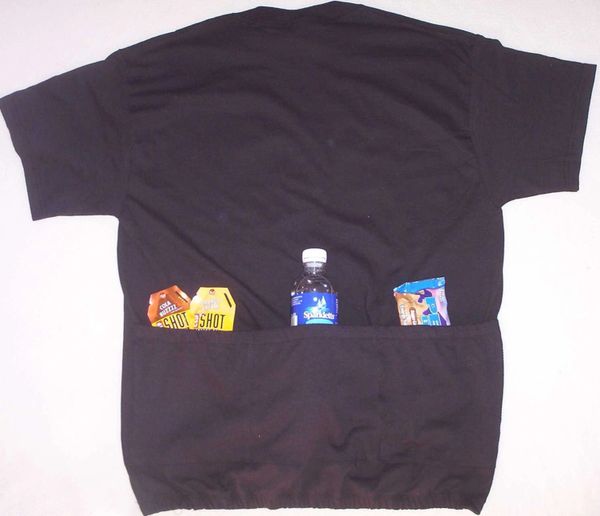 SOLID BLANK Cycle-T Cotton Cycling Jersey With Pockets
Solid Blank Cycle-T Cotton Cycling Jersey with Pockets  - 100% Preshrunk Cotton - 6.1 oz Heavyweight Cycle Tee -

Chest Size:   S/38 - M/40 - L/44 -  XL/46 - XXL/50


There are a lot of riders out there that still prefer the comfort of cotton over polyester, this jersey is for you !!
Jersey features 3 rear pockets and elastic at the top of the pocket and at the waist hem, same as a polyester jersey but at 1/3 the price !!

Because of the very nature of Tie-Dye, no two jerseys are alike and the one you receive will be similar but not exactly like the one pictured.

Please note that this is a crew neck t-shirt that has been converted into a Cycle-T by adding pockets and elastic at the bottom hem. There is NO ZIPPER.