MASI Bicycles Coolmax® Team Cycling Helmet Liner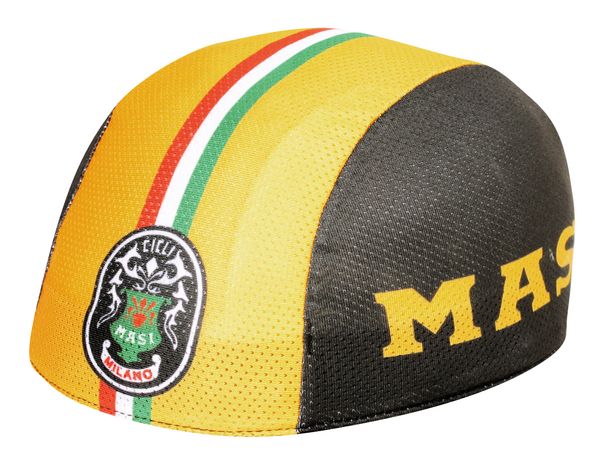 MASI Bicycles Coolmax® Team Cycling Helmet Liner
MASI Bicycles Coolmax® Team Cycling Helmet Liner
This Coolmax® Helmet Liner is 100% Made in the USA by Pace Sportswear under exclusive license from MASI in Italy.
This item is made in the USA of 100% wicking Coolmax® Polyester "Micro Mesh" fabric. The entire Helmet Liner is made of Coolmax® material for ultimate wicking. The Helmet Liner is lined on the inside with an absorbent 1 1/4" Circular KoolFit® elastic sweatband which will absorb the sweat and move it towards the Coolmax® Where it wicks away. Comes with an adjustable elastic drawcord for comfort, no tails to tie !!
Made in the USA !! One Size Fits All !!