FULL SAIL BREWING CO. Team Cycling Cap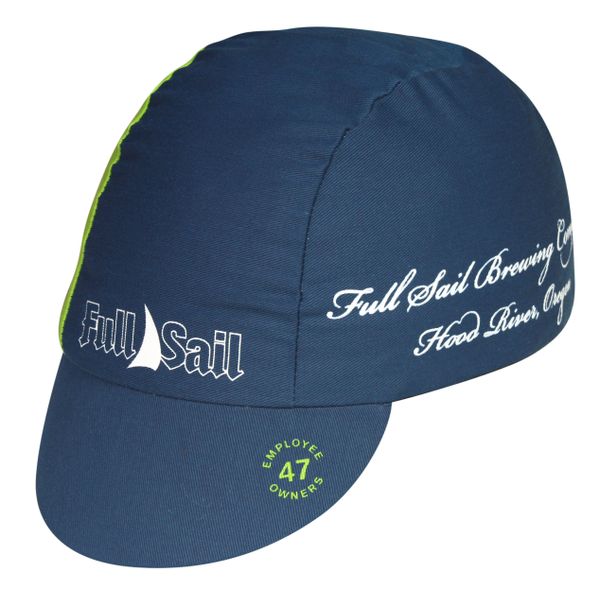 FULL SAIL BREWING CO. Team Cycling Cap
Full Sail Brewing Co. Team Cycling Cap
Full Sail beers are brewed by Full Sail Brewing Co. , Hood River, Oregon. Full Sail Brewing Co. is 100% employee owned. Their commitment to quality can be tasted in ALL of their brews. "Specialists in the liquid refreshment arts since 1987" !
This 100% Cotton Twill Cycling cap is sewn in the 'Sports" cycling cap style. The dome is composed of 1 rectangular center panel that goes from front to back and 2 half dome sides. The inner sweatband is actually an elastic 1" Flex-Fit style sweatband that is sewn all the way around. The visor top and bottom are the same material as the dome and the inner piece is made of Plastic, not cardboard.

100% Cotton Made in the USA !!