SESSION BLACK Classic Team Cycling Cap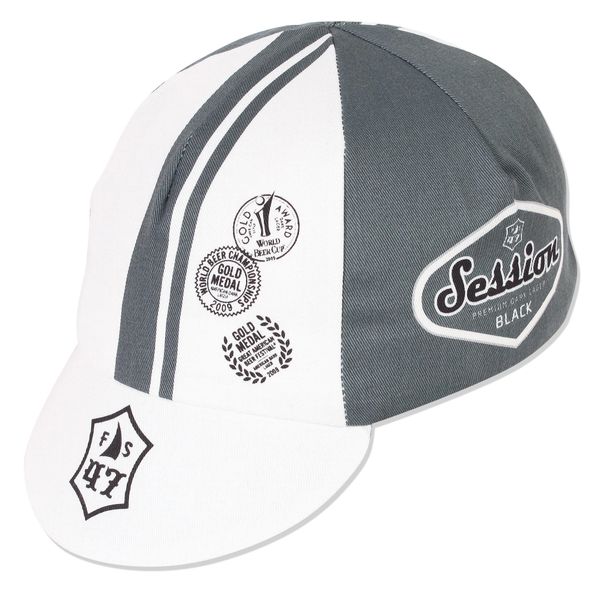 SESSION BLACK Classic Team Cycling Cap
SESSION BLACK DARK PREMIUM LAGER

TEAM CYCLING CAP
Full Sail beers are brewed by Full Sail Brewing Co. , Hood River, Oregon. Full Sail Brewing Co. is 100% employee owned. Their commitment to quality can be tasted in ALL of their brews. "Specialists in the liquid refreshment arts since 1987" !
This 100% Cotton Twill Cycling cap is sewn in the 'Euro Sports" cycling cap style. The dome is composed of 4 panels which meet together at the very top. The inner KoolFit
® sweatband is actually an elastic 1" Flex-Fit style sweatband that is sewn all the way around. The visor top and bottom are the same material as the dome and the inner piece is made of RECYCLED Plastic HDP, High Density Polyethylene, not cardboard.
MADE IN THE USA !! One Size Fits All !!