CINELLI TREAD Team Cycling Cap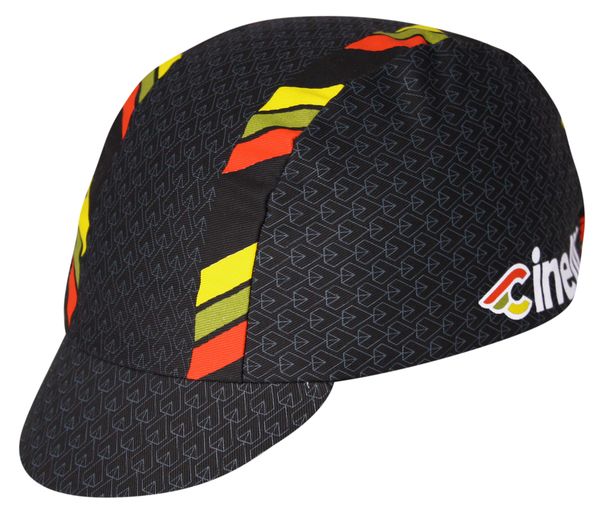 CINELLI TREAD Team Cycling Cap
Cinelli Tread Team Cycling Cap - 100% Cotton - Made in the USA !

This cap is 100% Made in the USA by Pace Sportswear under exclusive license from Cinelli in Italy
100% Cotton cap features an ALL ELASTIC KoolFit® sweatband for maximum sweat absorption and comfort.  
This 100% Cotton Twill Cycling cap is sewn in the 'Sports" cycling cap style. The dome is composed of 3 panels, a wide center panel and 2 side panels. The inner sweatband is actually an elastic 1" Flex-Fit style sweatband that is sewn all the way around. The visor top and bottom are the same material as the dome and the inner piece is made of RECYCLED Plastic HDP, High Density Polyethylene, not cardboard

.
100 % Made in the USA !!    One Size Fits All !!