CALIFORNIA Team Cycling Cap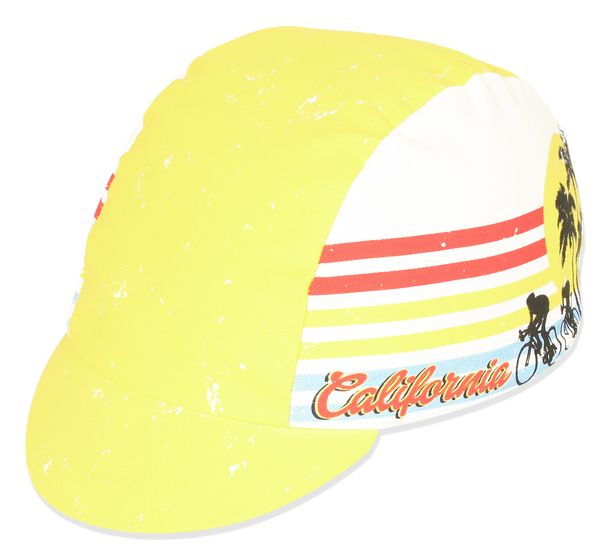 CALIFORNIA Team Cycling Cap
California Team Cycling Cap - Amazing cycling graphics integrated into retro surf culture.

This 100% Cotton Twill Cycling cap is sewn in the 'Sports" cycling cap style. The dome is composed of 1 rectangular center panel that goes from front to back and 2 half dome sides. The inner KoolFit® sweatband is actually an elastic 1" Flex-Fit style sweatband that is sewn all the way around. The visor top and bottom are the same material as the dome and the inner piece is made of Plastic, not cardboard.

100% Made in the USA !! One Size Fits All !!